*Post inspired by my Whole30 experience after reading the book called, It Starts With Food*
I first tried Whole30 about four years ago. I failed. On day 12. This little engine that could, did not give up. Nope. A year later, I did Whole30 again. Quit after day 11. Third times is a charm though. On February 3, 2015, this bad betch successfully completed her first Whole30. You never forget your first time.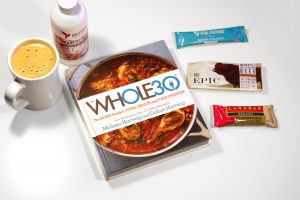 For the newbs, Whole30 is a 30-day reboot of what you eat and drink. For 30 (long) days you eliminate dairy, added sugar of any kind (including honey), alcohol, grains, legumes, carrageenan, MSG, and sulfites. Really what you are left with is meat, vegetables, fruit, and some nuts. Kick that up a notch and make it grass-fed, farm-raised, antibiotic free meats and organic fruits and veggies. You are not even allowed to chew gum. You cannot even make Paleo pancakes because that is considered having sex with your pants on.
Before Whole30, I've tried many different eating styles: vegan, Paleo, vegetarian, juice cleanses. Nothing stuck. Though I did overtime adapt many of those principles into my everyday diet with the occasional (weekly) binge on Kraft mac and cheese deluxe – I'd do Velveeta sometimes too to mix things up. I wasn't really in search to lose weight or get swoll, what I have always been after is energy. Some stamina. I was fuckin' exhausted from working around the clock, spurts of business travel, raising two small kids. I tried every energy drink and nootropic on the market. Those just made me irritable (except Alpha Brain, I likey).
Reading
It Starts With Food
opened my eyes to how important the food we put into our bodies really is. Even many foods that I considered healthy, I learned was not. The idea is, you eliminate all this unnatural food from your body. A full body cleanse – but in a controlled, healthy manner. By Day 30, you feel like a new person. Glowing skin, weight loss, energy, happy disposition, and more. After Day 30, should you choose – you can begin reintroducing food groups back into your body, such as my beloved cheese. Turns out, cheese leaves me feeling not so great. Mucusy, sluggish. Bread – makes me tired and difficulty focussing. Long story short, I've learned how to make better food choice on the regular. Don't get me wrong, I still have my indulgences but now I am very knowledgeable grocery shopping ninja. Visit the
Whole30 website
 to learn more and read some astonishing testimonials.
Here are 10 Whole30 must haves that supported me in getting through some difficult days, added to my Beyonce-like results, and kept Whole30 fun.
BONUS 1:
Model Meals.
If you live in Southern California, Model Meals is a must to check out. Model Meals delivers fresh, Whole30 foods to your door. When I did Whole30, Model Meals wasn't delivering to my area – but their meals help me maintain the disciplines I've learned from Whole30.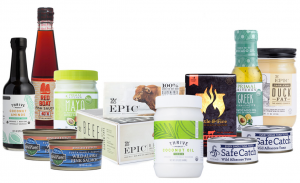 BONUS 2: The
Thrive Market
sells Whole30 Starter Kits and huge discounts. Thrive Market almost A
LWAYS has the best prices.